Dela Peña eyes partnership to adapt DOST techs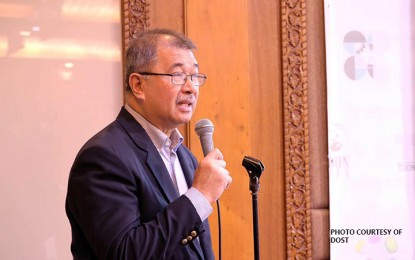 MANILA-- In terms of support from the Duterte administration, Department of Science and Technology (DOST) Secretary Fortunato dela Peña said on Tuesday he hopes more agencies would partner with the agency and adapt its technologies.
"I hope (the administration would) encourage line agencies to take advantage of our R&D (research and development) results," he told the Philippine News Agency (PNA) in an interview.
He added that the DOST's agricultural research/technologies, for instance, may be rolled out by the Department of Agriculture.
Among the proactive agencies in terms of collaboration are the departments of Health, Energy and the Public Works and Highways, he said.
The DOST has an attached agency, the Philippine Council of Health Research and Development (PCHRD), which works on drug discoveries, and monitors health research activities in the country.
Another attached agency, the Philippine Council for Industry, Energy and Emerging Technology Research and Development (PCIEERD), on the other hand, has developed technologies related to energy.
This includes the CharM (Charging in Minutes), a research to develop a fast-charging system that could boost electric tricycles and electric vehicles the same way as the conventional gasoline stations. The research aims to make the e-vehicles replenish energy in their storage tank as soon as possible.
"The DPWH has provided us with funds to develop technologies in relation to disaster mitigation. We have developed a technology that could monitor the 'health' of infrastructure, say, after an earthquake," he said.
He added that the DPWH will put this monitor in bridges and other infrastructure.
Dela Peña earlier said the DOST will soon have a convergence meeting with the Department of the Interior and Local Government (DILG) for possible research adaptation by the latter.
The DOST, particularly the PCIEERD, has developed many technologies that would be beneficial for the DILG, he said.
Aside from the rapid charging, these technologies include those for traffic management, disaster risk reduction, and those that the DILG could use in line with smart cities, dela Peña said. PNA